Artificial Intelligence is a technology that continues to proliferate every year. By 2023 it is expected that AI will exceed its excellence in every field of our life. It is also reported that by the coming year it will reach a certain point where it will be considered one of the game-changing inventions of human history. AI is the science of developing machines that are able to think as same as humans. It is an integral part of the whole innovation strategy, as it can enhance all sectors including business, education, and many more. It allows people to perform all the acts humans could never do earlier. There are immense unique aspects of AI that you can look forward to, possibly in the new year.
What is AI Content?
AI-generated content is when a machine creates content for you. This often describes written content such as blog posts, marketing copy, or articles. AI content generators require human inputs like prompts or parameters. Based on the range the generator creates the input, which can be a phrase, keyword, or any short paragraph. AI content aims to eliminate the need for human involvement during content production. This is used to automate any piece of content marketing which is basically a long-term procedure.
How can we create AI content?
AI content tools can be valuable assistants to digital marketing strategy, if it is used correctly, they can act as an extension of the skill that you already have. AI content generator tools are extremely beneficial if you manage a small business or startup. It can create bullet points for product descriptions so that you can direct your creative resources to other parts of your business. Content writing is more of a human-oriented job as compared to other fields of digital marketing. Now AI has stepped in and transformed the way of creating content.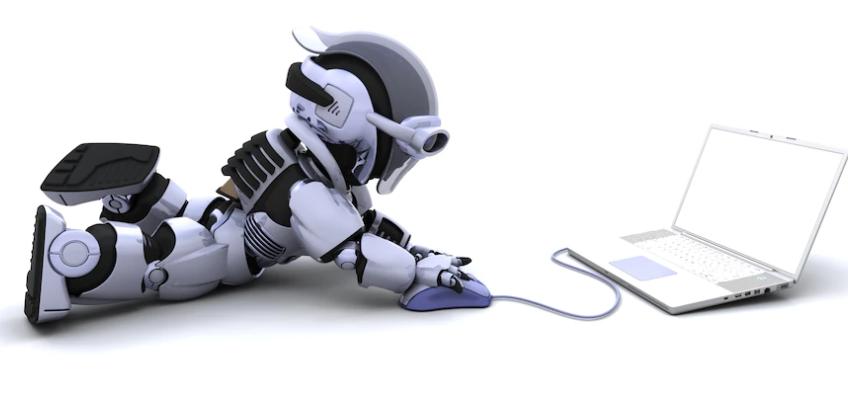 Generally, content creation is a time taking process, which involves huge efforts and patience. But Artificial Intelligence has made it easy enough to generate high-quality content within a fraction of a second. Therefore it's very important to choose the best AI tools for your task. Among many. The best AI tools are:
Frase:
A content writing software that uses artificial intelligence to help you write better and perform higher in search engines. By automating the research, writing, and optimization processes using Frase, you can produce significant SEO content in a very short amount of time.
Principal characteristics
Brief description of the material:
Frase collects the findings of SERP research and highlights the main phrases, headers, and queries in your content.
Material creation:
With just one click, you can quickly produce content that is search engine friendly.
Content optimization:
By advising you on the best keywords to employ, Frase's subject model aids in content optimization.
Content analytics:
By automatically locating and organizing your keywords, Frase's dashboard aids in the planning of your content strategy.
copy.ai:
Copy.ai is a writing tool powered by artificial intelligence that can generate any type of content for your company. Text.ai can assist you in completing your tasks quickly and effectively, whether you need to write a blog post, an email, a social media post, or copy for your website. You only need to provide a few phrases about your company and your products, and Copy.ai will handle the rest.
Principal characteristics
Unlimited projects:
Even with the Free plan, you can create as many projects as you'd like.
Templates:
There are around 90 copywriting tools available on Copy.ai. You are free to write whatever you want, including marketing strategies, website text, social media posts, and blog articles.
More than 25 languages, including English, French, Spanish, Portuguese, German, and Italian, are available for you to create your copy in.
Resources:
Copy.ai includes a YouTube channel, weekly live demos, and a blog where you may learn how to use Copy.ai more efficiently.
Jasper:
Jasper is an AI writing platform that makes it simple to produce original content of the finest quality without having to put in the laborious manual labor. Jasper is made to assist you and your team in coming up with more original ideas and completing more tasks in less time. You may produce any kind of content using Jasper, including blog entries, email newsletters, social media postings, advertising campaigns, and website text.
Principal characteristics:
Long-form content:
You can create unique, non-plagiarized articles, stories, and even books.
Image Generator:
To visualize your content, you can easily create stunning graphics from text descriptions.
Multiple Languages:
Jasper is multilingual and proficient in 26 different languages.
Surfer SEO integration:
You may publish articles with keyword-optimized content for Google rankings.
Business:
Using AI workflows and team collaboration, Jasper can help you manage your business.
Advantages of using AI tools in Content creation:
Scalability and effectiveness:
The main advantage of AI is that it can produce content much more quickly than humans can. An article can be created by an AI tool quickly. To conduct all the research and write it would take a human writer significantly longer.
When the quantity of articles is multiplied by the quick turnaround, an AI tool can generate a sizable amount of content.
Additionally, AI supports language localization for diverse geographical contexts and may design social media with site-specific customization.
Cost-effective:
Depending on the length, quantity, and level of technical expertise required for the project, hiring competent content writers often runs a few hundred dollars. And given the excellent caliber and thoroughness of the content, this might be money well spent.
increases SEO:
AI content creators comb through countless web documents to gather knowledge. Generators select keywords to enhance optimization for search engines by looking at all these documents (SEO). The article writer may receive keyword suggestions from the AI tool. If an article uses these keyword ideas throughout and conforms with the other requirements of being authoritative and authored by a person, it will rank better in search engine results.
Benefits of AI in Digital Marketing:
Producing content requires human labor. Its creative spirit endures forever, and machine-made copies may be easily distinguished from human-made ones. But that's just the writer's emotional side pulling on a piece of a string close to your ear. Recent advances in science-related content have accelerated, and AI is once again at the forefront.
Today, producing content doesn't take days or months. Setting the situation, issue, and remedy is all that is required. Even though it's a hard truth to swallow and our instincts automatically dismiss it, AI is creating perfect duplicates based on reliable study and data. Several AI content generation and planning tools include Grammarly, Hubspot, Concurred, BrightEdge, and Jasper.
Utilizing artificial intelligence can help you create virtual assistants, predict consumer segments, or design smarter approaches to provide personalized customer experiences. Data tailored to a specific market can help marketers predict whether buyers will be interested in purchasing before enticing them with a sale.
Thus, helping marketing professionals to anticipate trends, allocate budgets strategically, and tap the right markets. By doing so, businesses can reduce waste and ensure their digital advertising is effective.
AI-powered personalization is a fantastic mix for premium customization. Businesses can gain an edge as they fight for customers, increasing revenues, and this is true even after a post-pandemic business structure.
Search Engine Optimization (SEO)
, Pay-per-click (PPC) advertisements, conversion rates, Display ads, Search Engine Marketing (SEM), keyword research, and Social Media Marketing can all be automated by marketers (SMM).
Conclusion:
As we stated in the article, there are many opportunities for artificial intelligence-assisted systems, which have the potential to greatly improve the quality of our lives. On the one hand, it can be a blessing if used for societal improvement or a curse if it falls into the wrong hands. The future of AI has been questioned in relation to industries such as finance, healthcare, education, and military applications, where it may have both beneficial and bad effects.